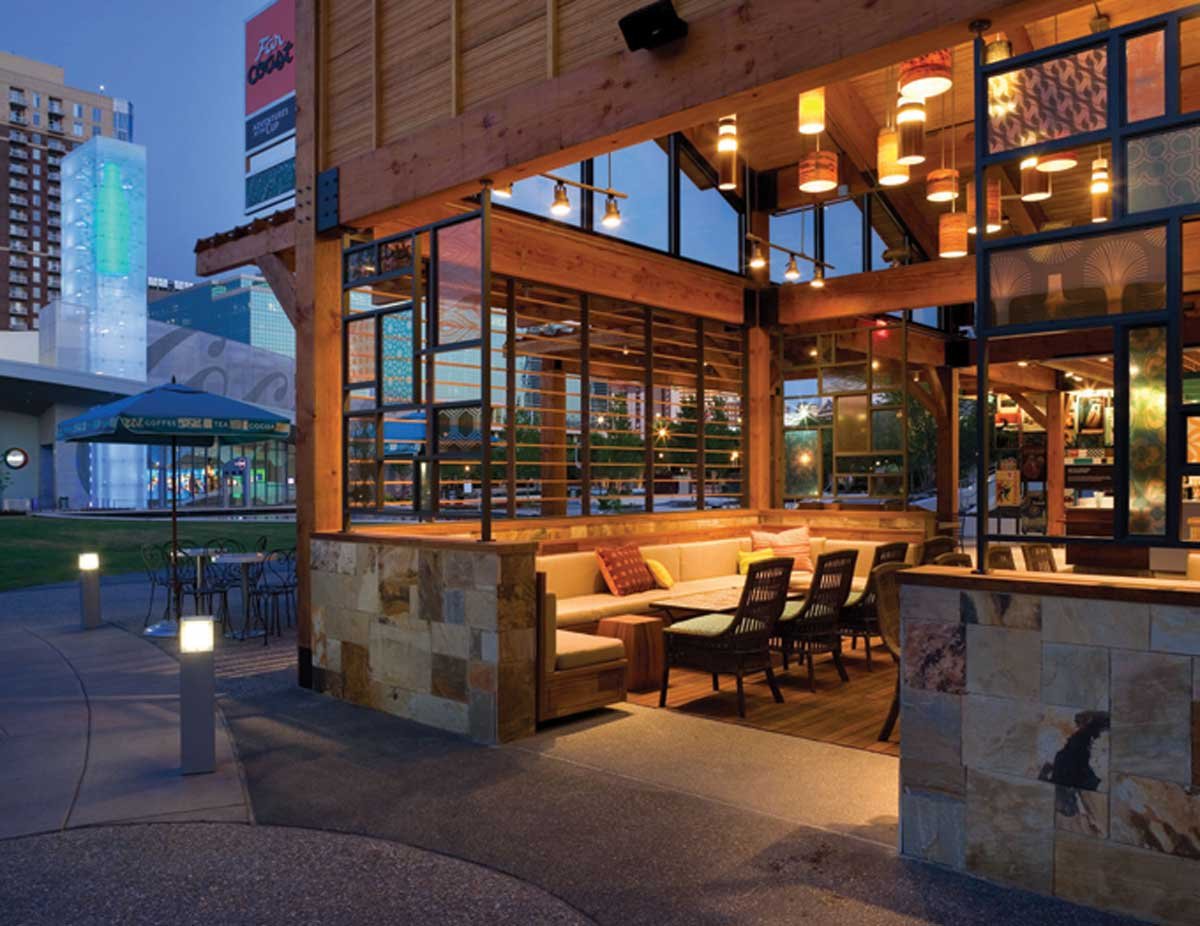 Far Coast Cafe in Atlanta, GA was one of four concept stores launched by Coca- Cola Inc. brewed beverage division to showcase the Far Coast brand.
Far Coast Atlanta used sustainable materials and custom designed patterns to showcase the brand aesthetic.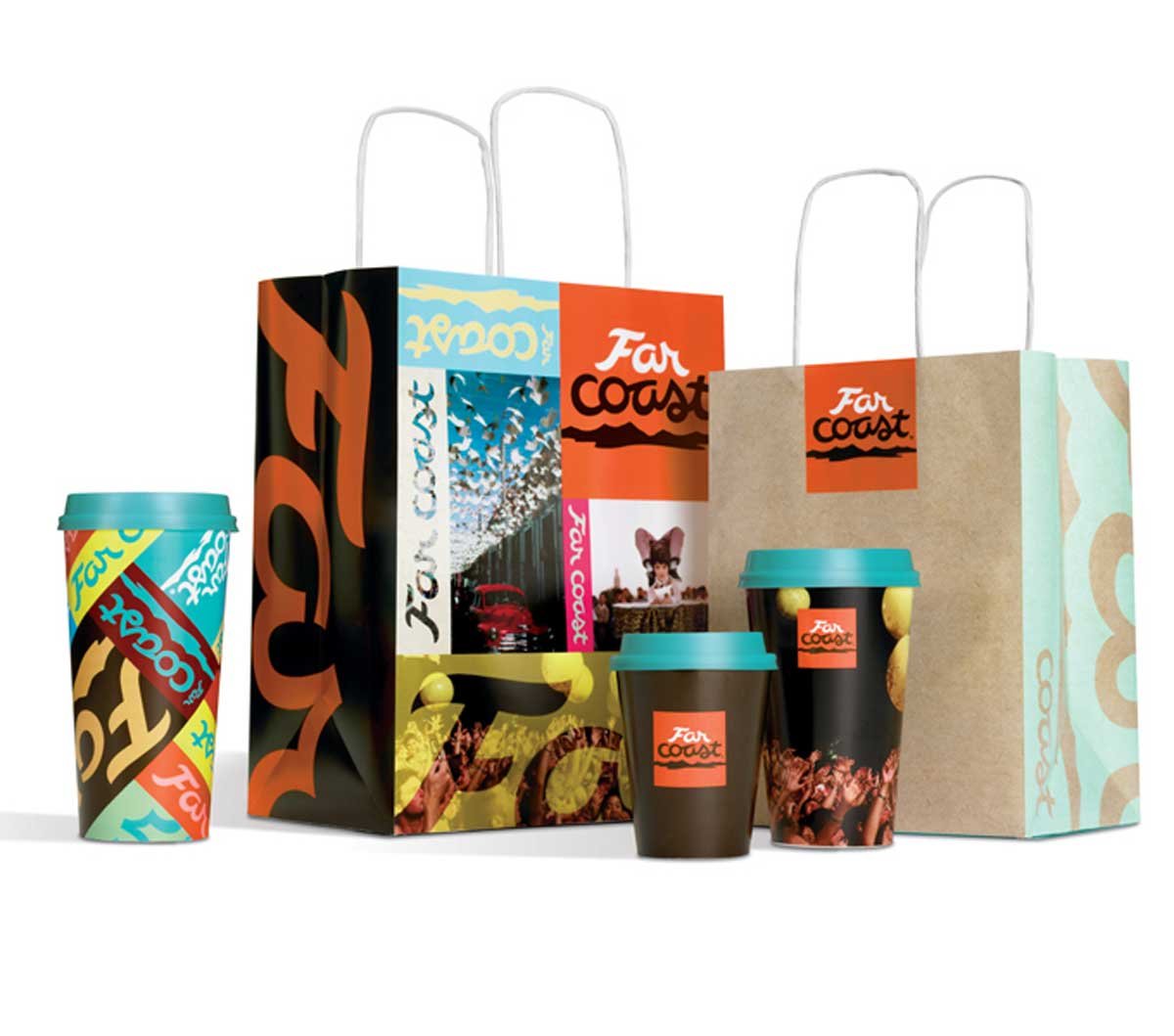 Branded bags and cups for use in the Far Coast cafes.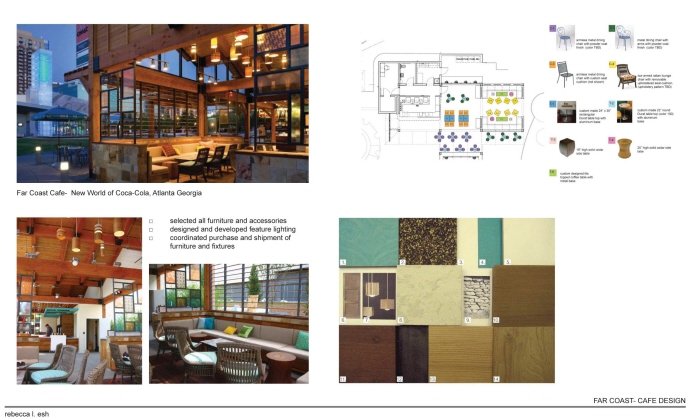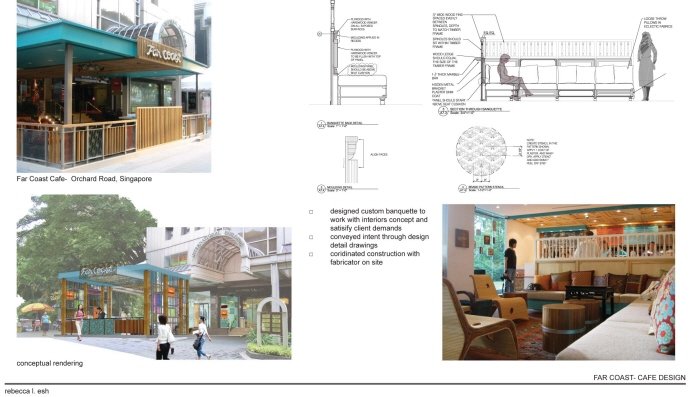 Far Coast Cafe- Singapore uses custom signage, furniture and materials to reflect the brand image.