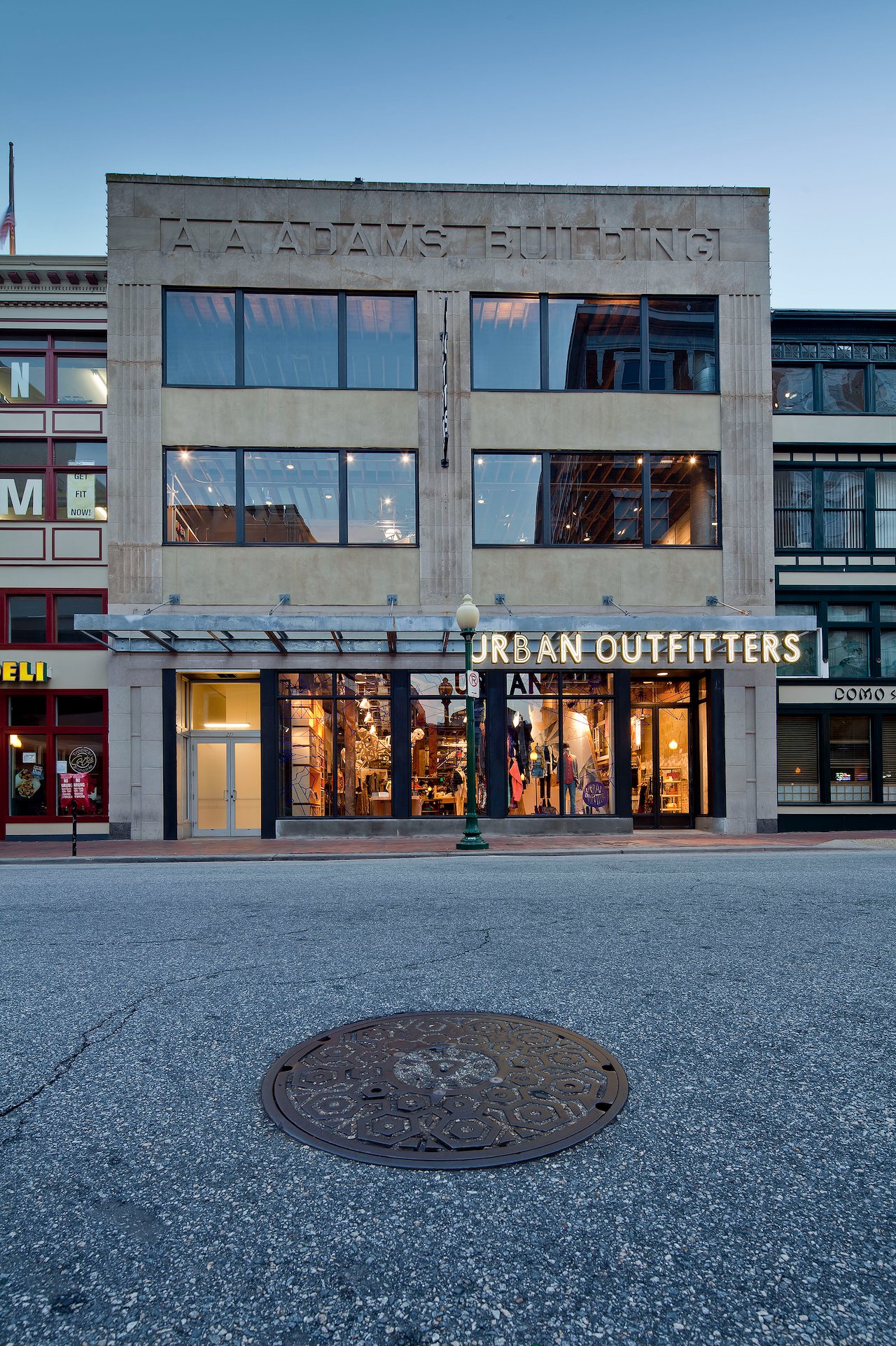 The new storefront system and signage contrast the historic facade of the existing building.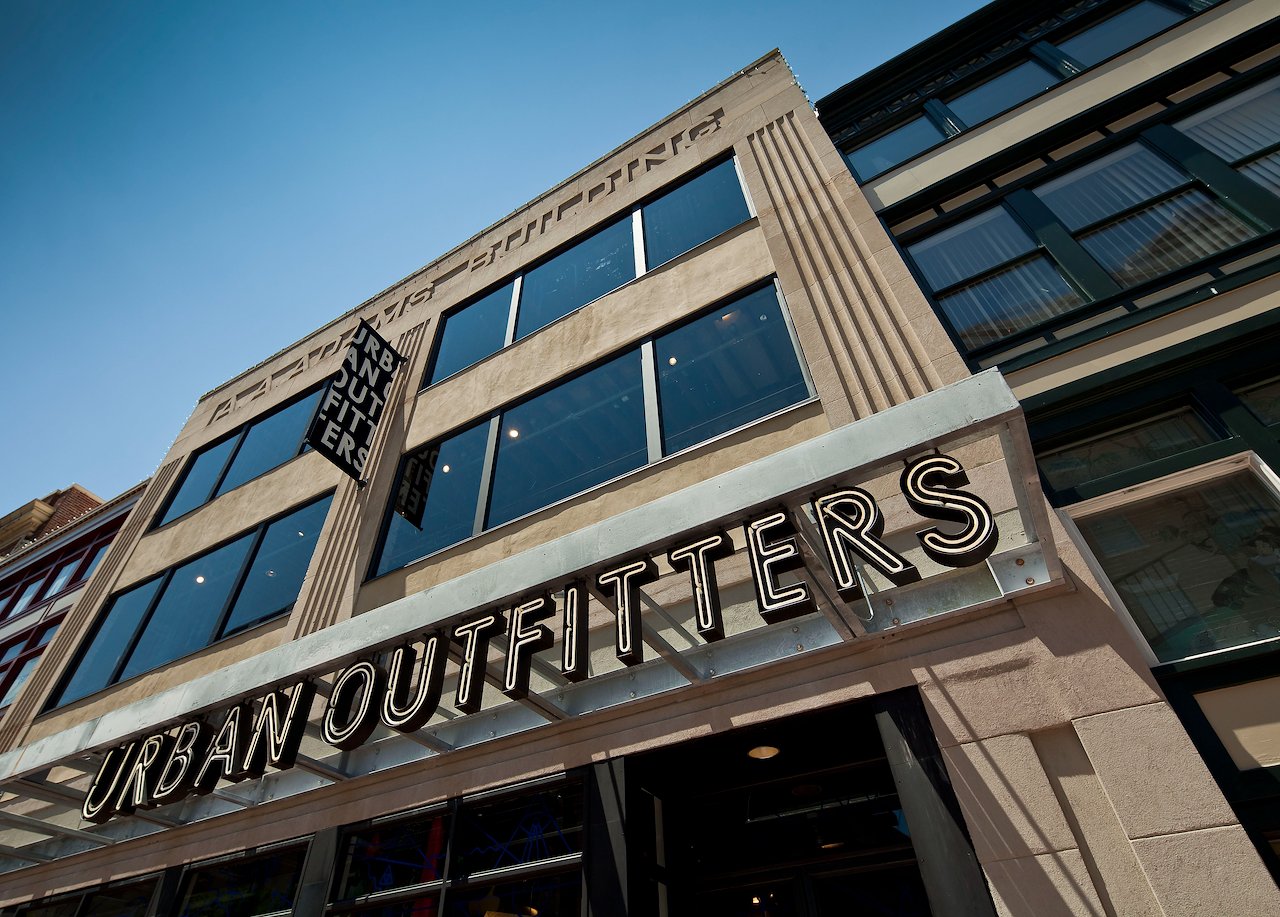 The existing awning structure was striped to create an armature for hanging lighted signage.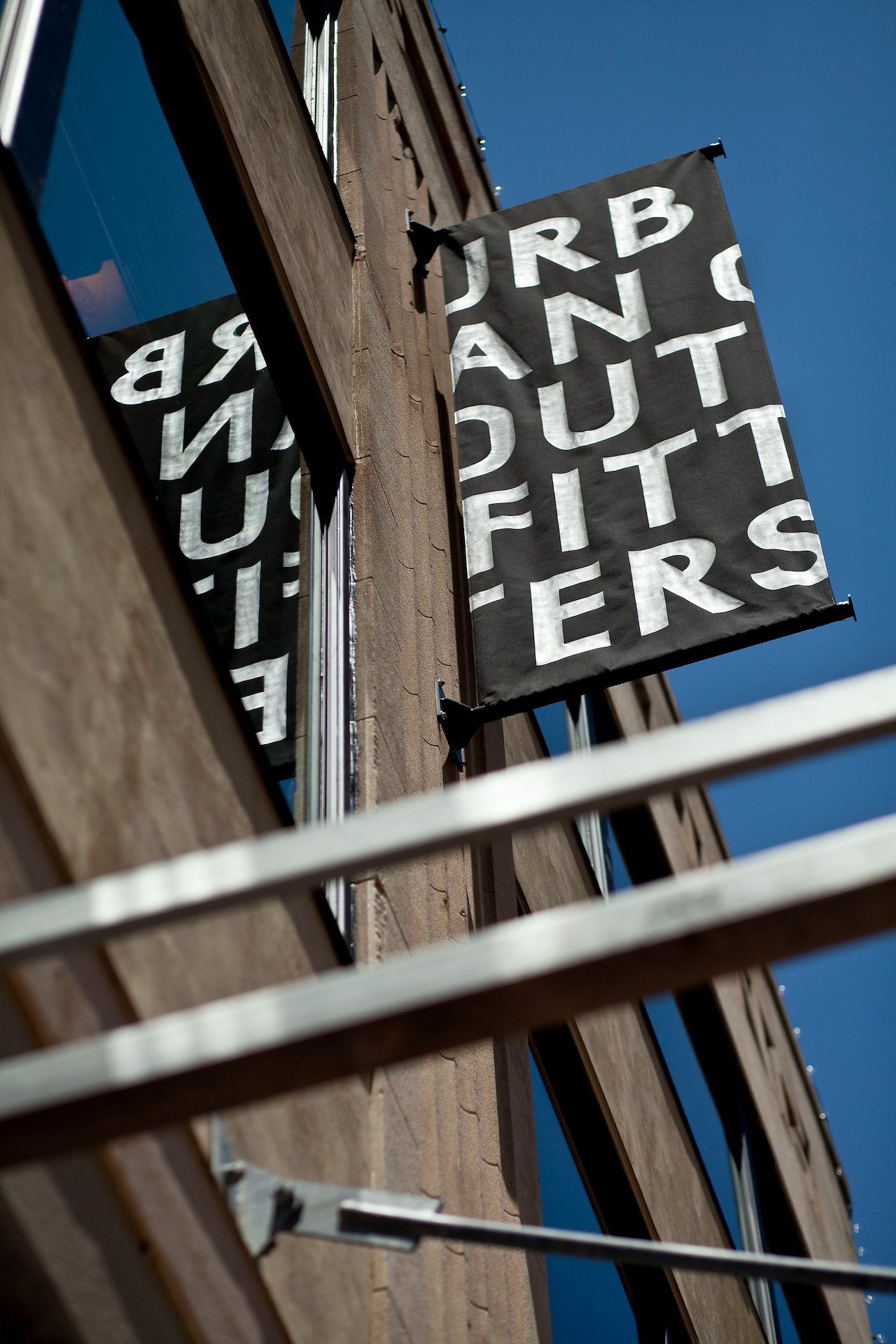 The branded banner was added as a blade sign for visibility from all directions.
3D rendering showing the new stair design concept and flow through three floors of retail.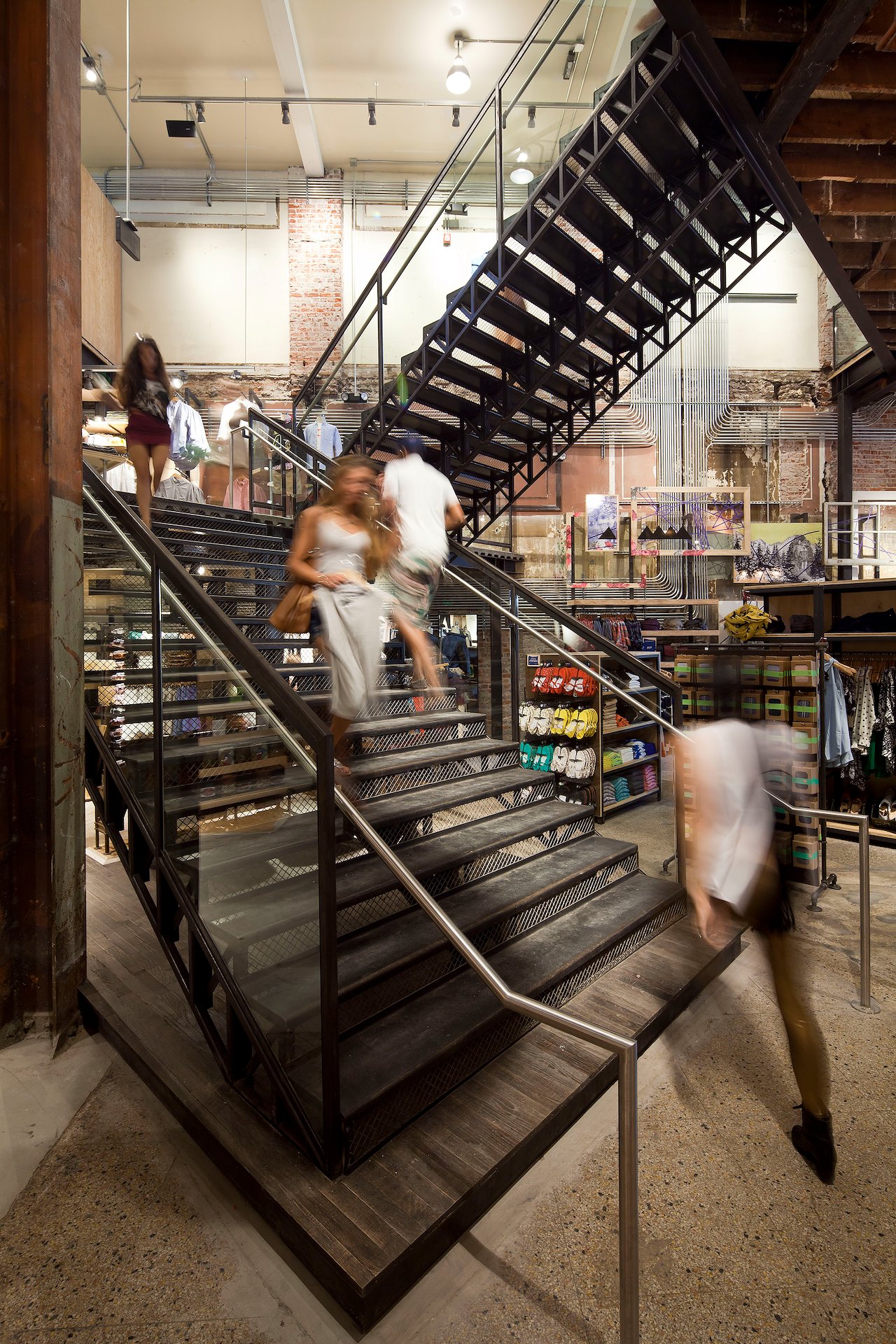 The custom designed open truss stair and floor cutout bring light to the first floor and create a visual connection to the third floor sales floor.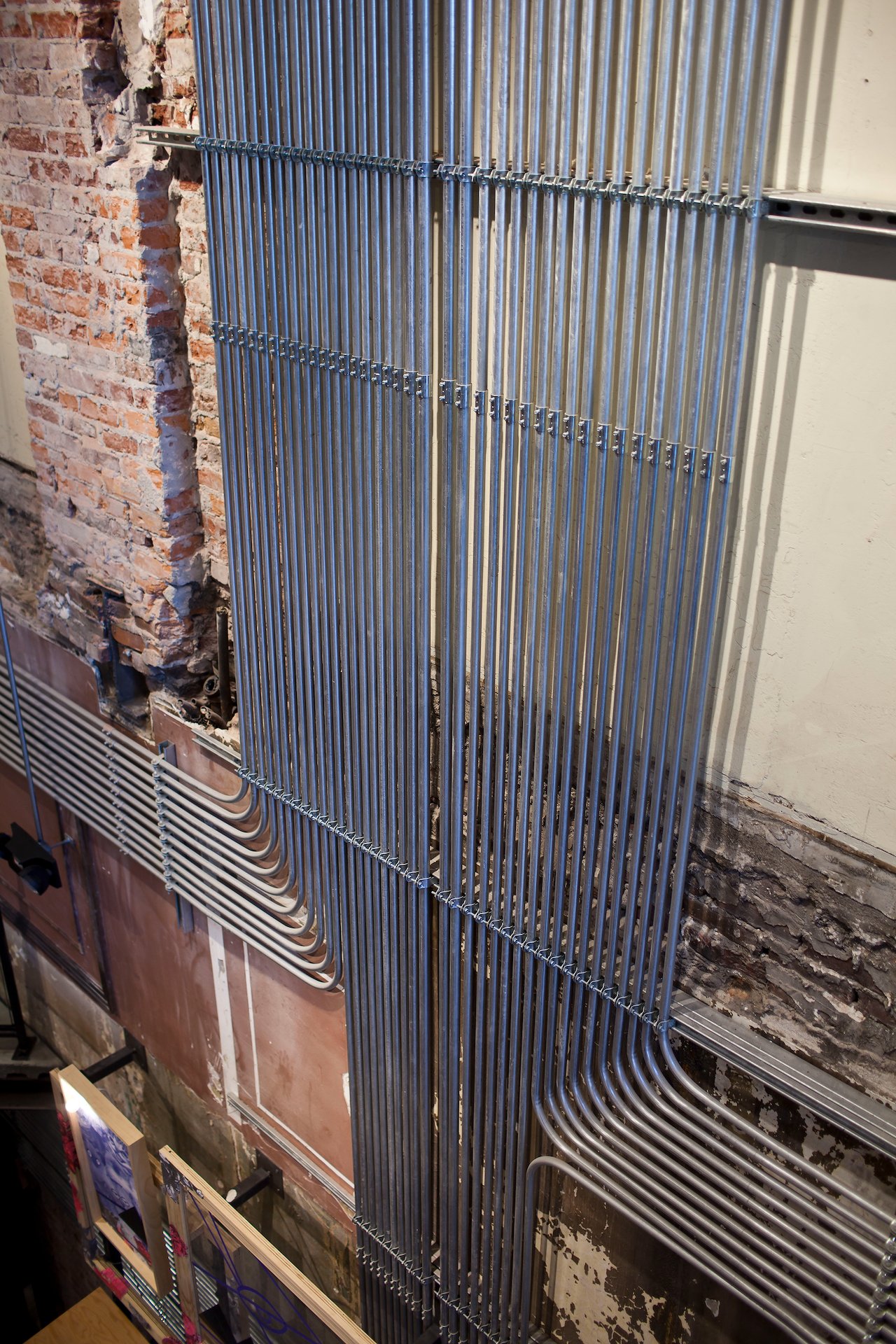 The conduit layout was coordinated with the installer to create a functional and eye-catching feature on top of the existing brick in the new stair cutout.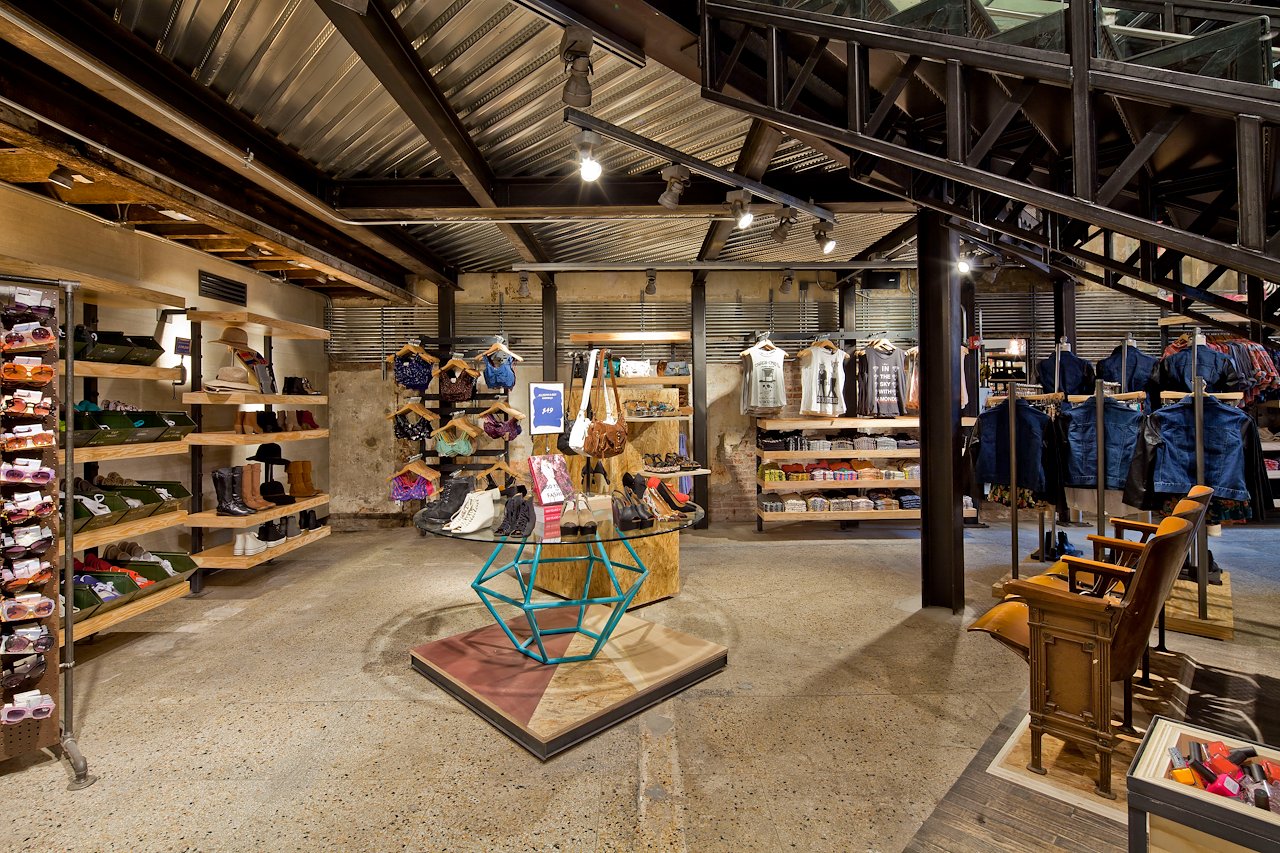 Existing flooring was polished and re-used on the sales floor.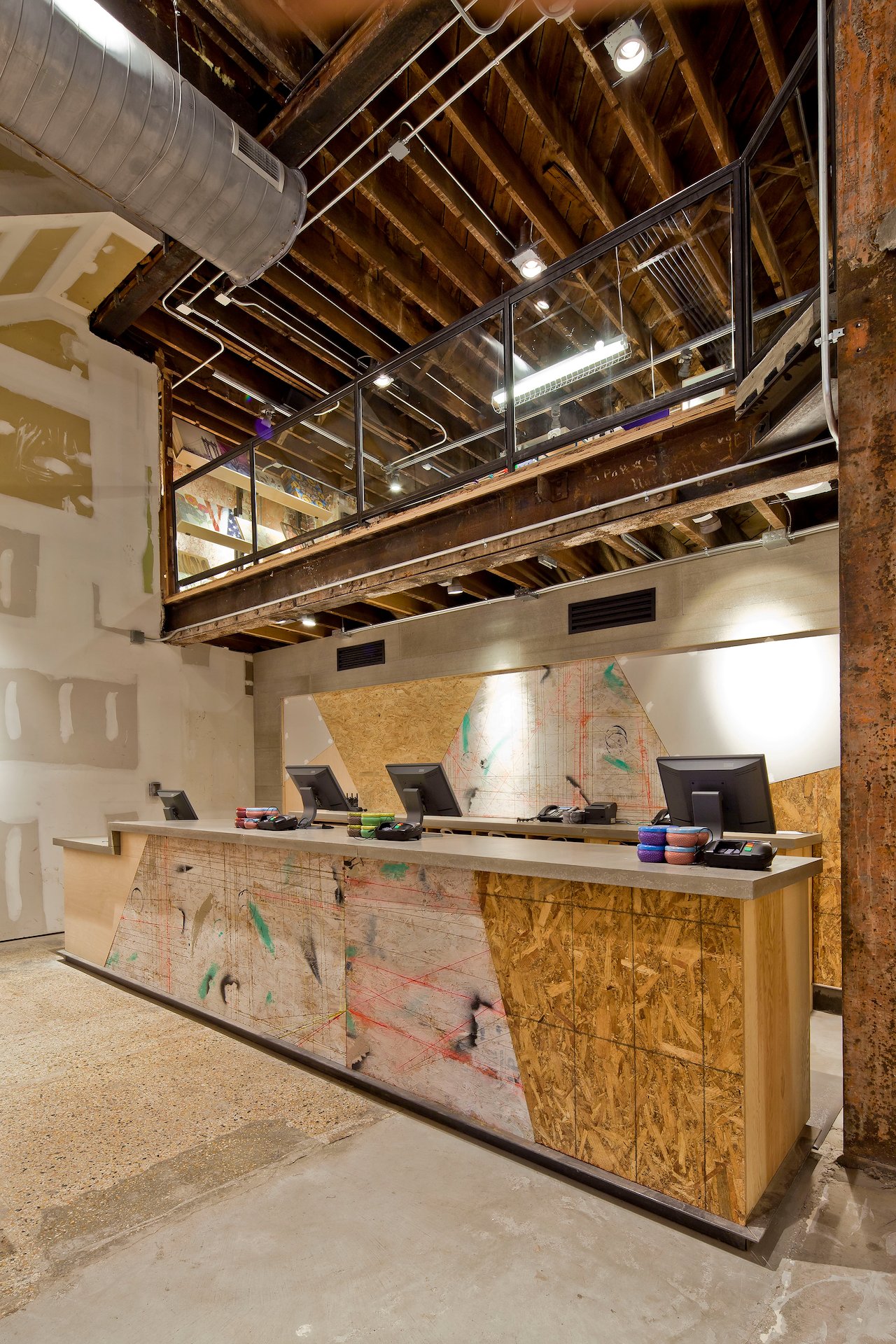 The cash wrap design uses cast of construction material to create a raw and industrial aesthetic.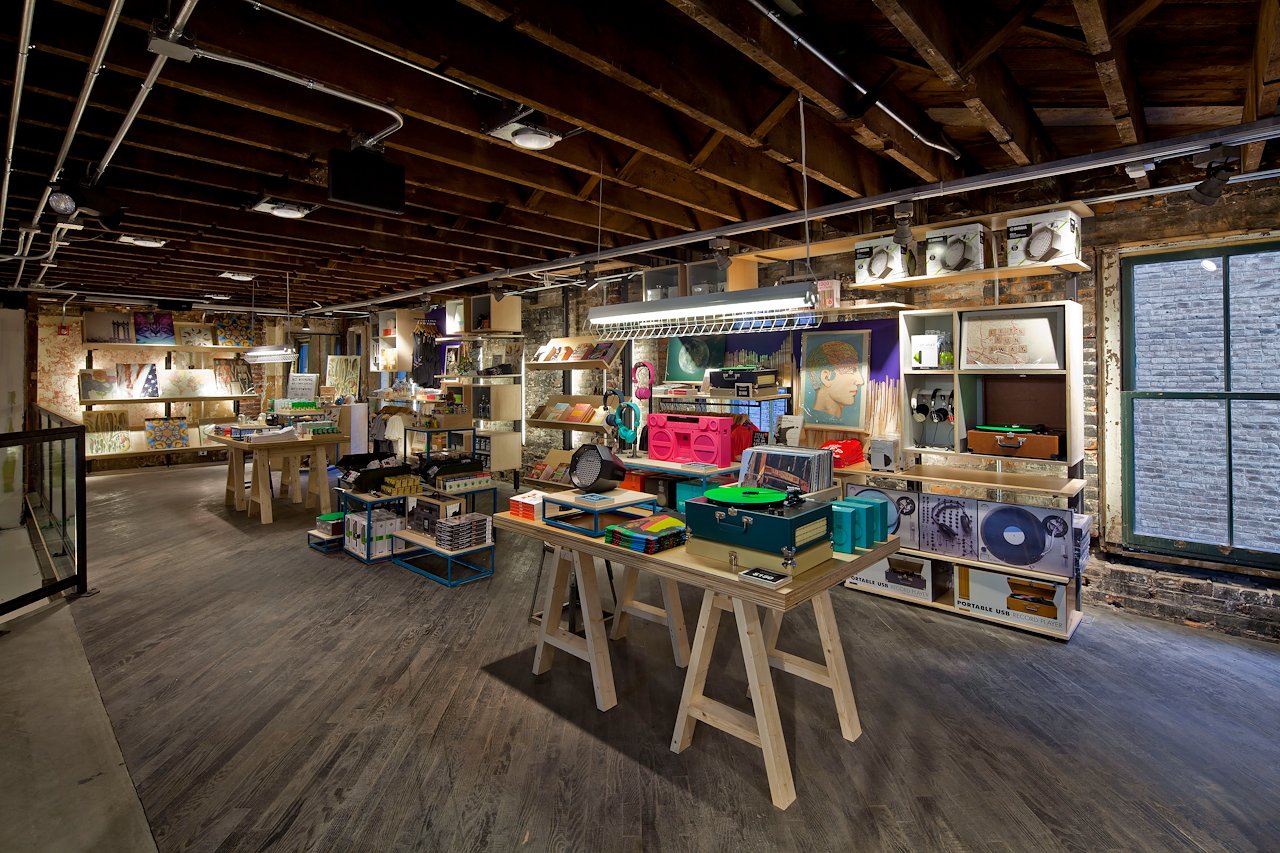 3D rendering showing the new stair cutout concept, new HVAC and lighting layout and fitting room concept.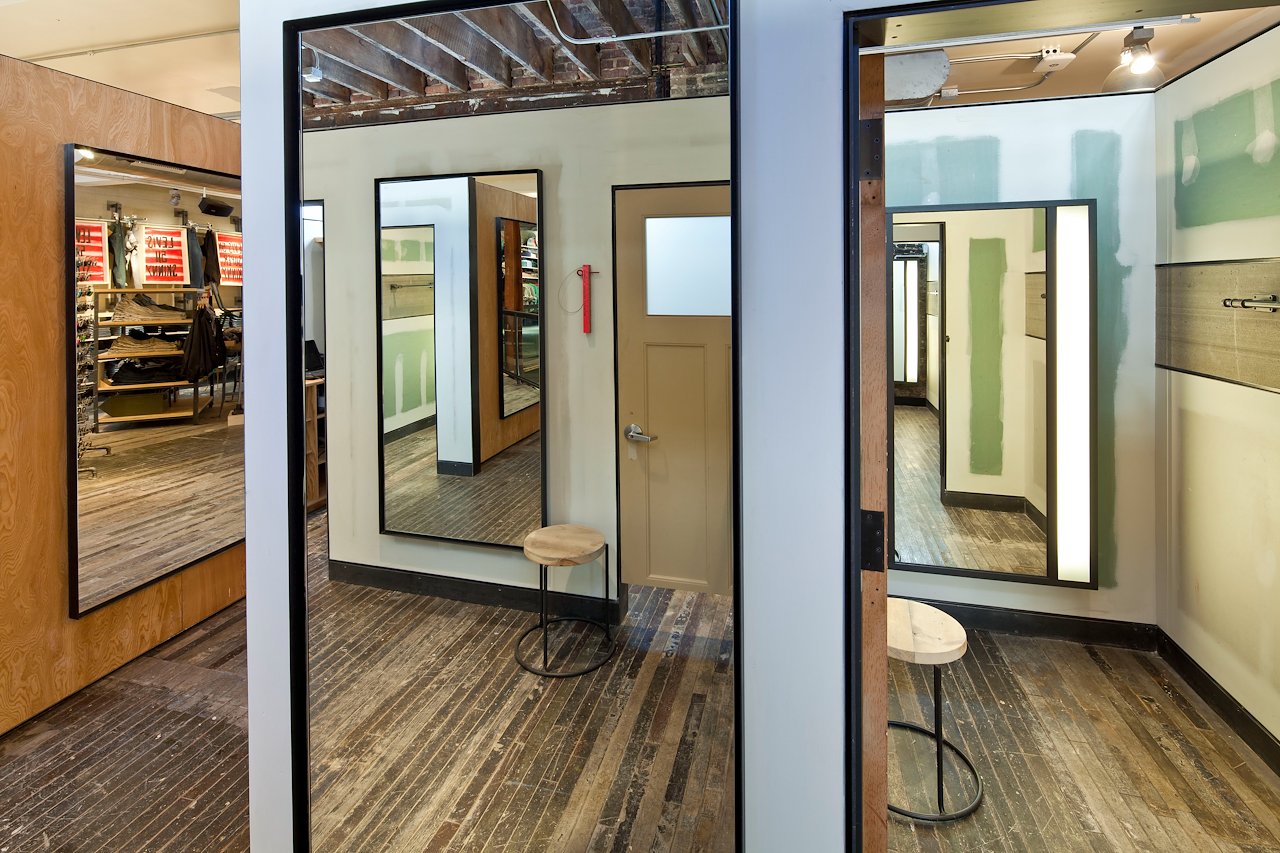 Third floor fitting rooms use unfinished sealed drywall as a wall finish to achieve the Urban brand aesthetic.