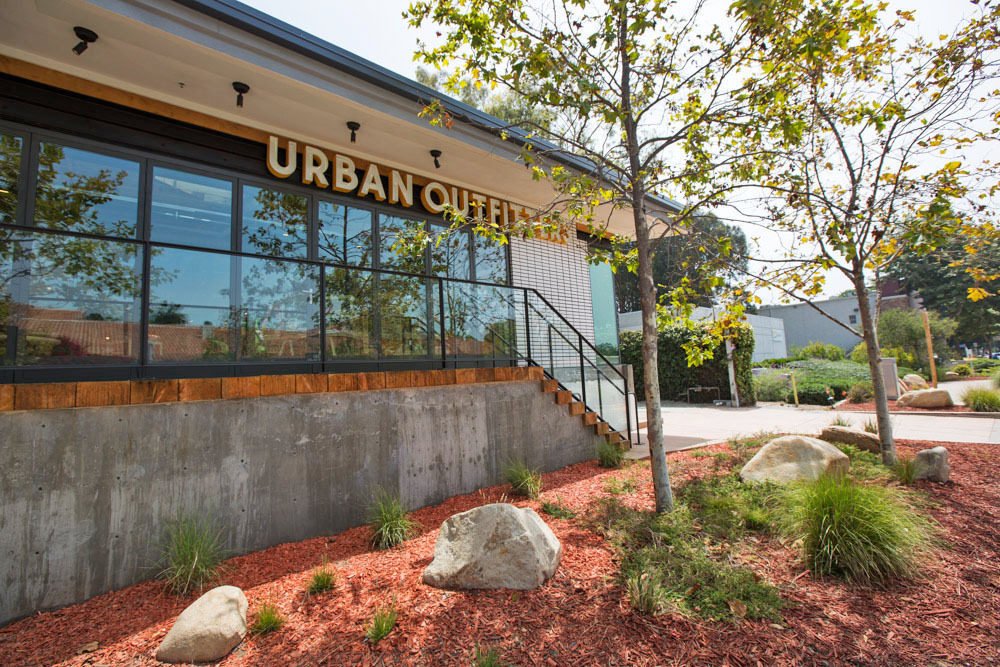 Main storefront entry and illuminated signage create a focal point from adjacent retail spaces.
3D exterior storefront rendering showing material and color concepts.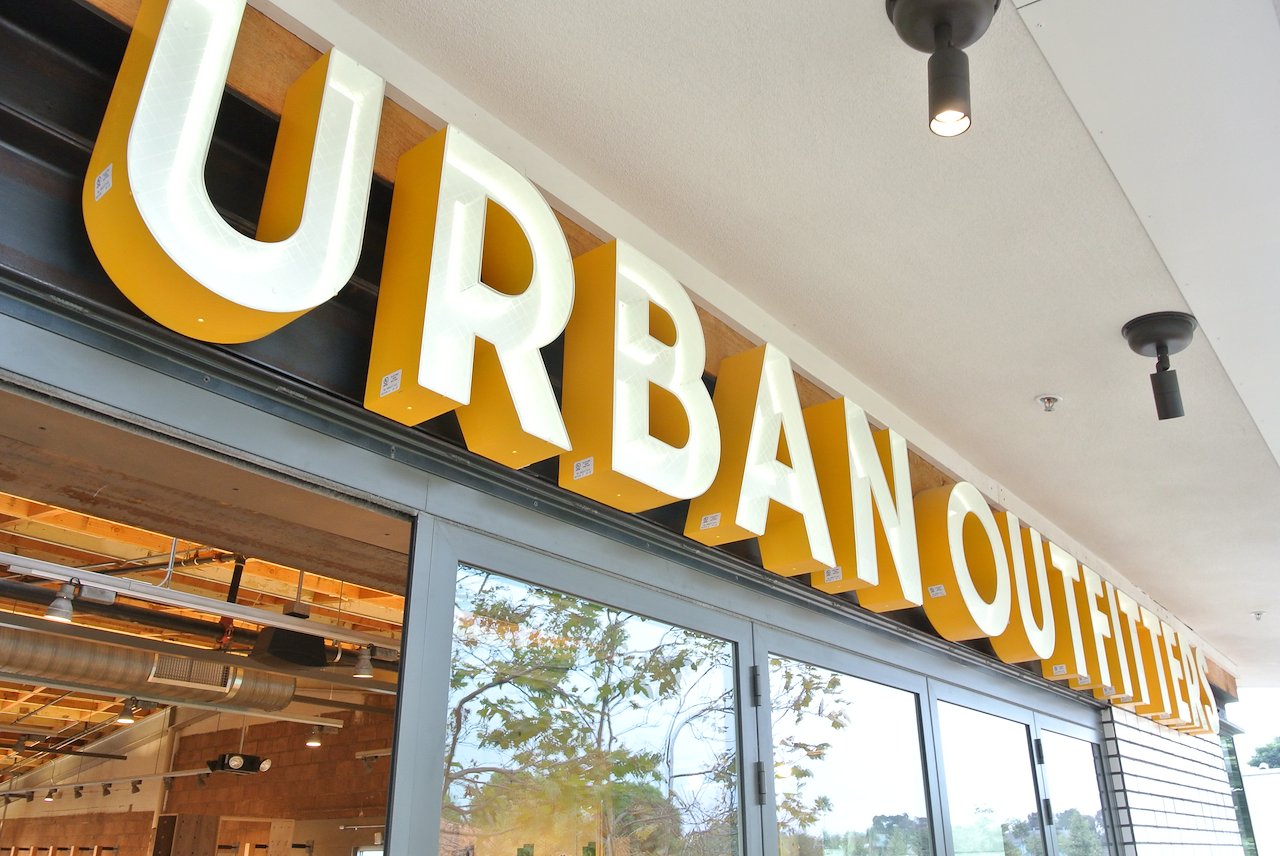 Custom signage attached to an existing header.
3D rendering of the fitting room area shows a painted wood flooring pattern layout and reclaimed materials on fitting room walls.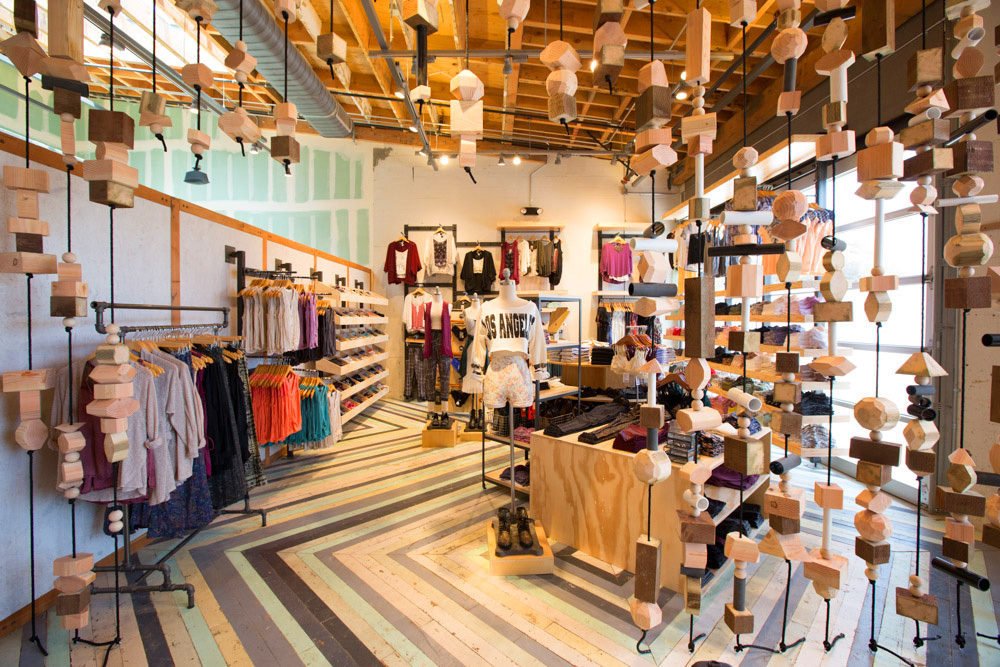 Built fitting room area with patterned flooring and framed reclaimed wall material.
Existing wall materials were reused as backdrops to retail display.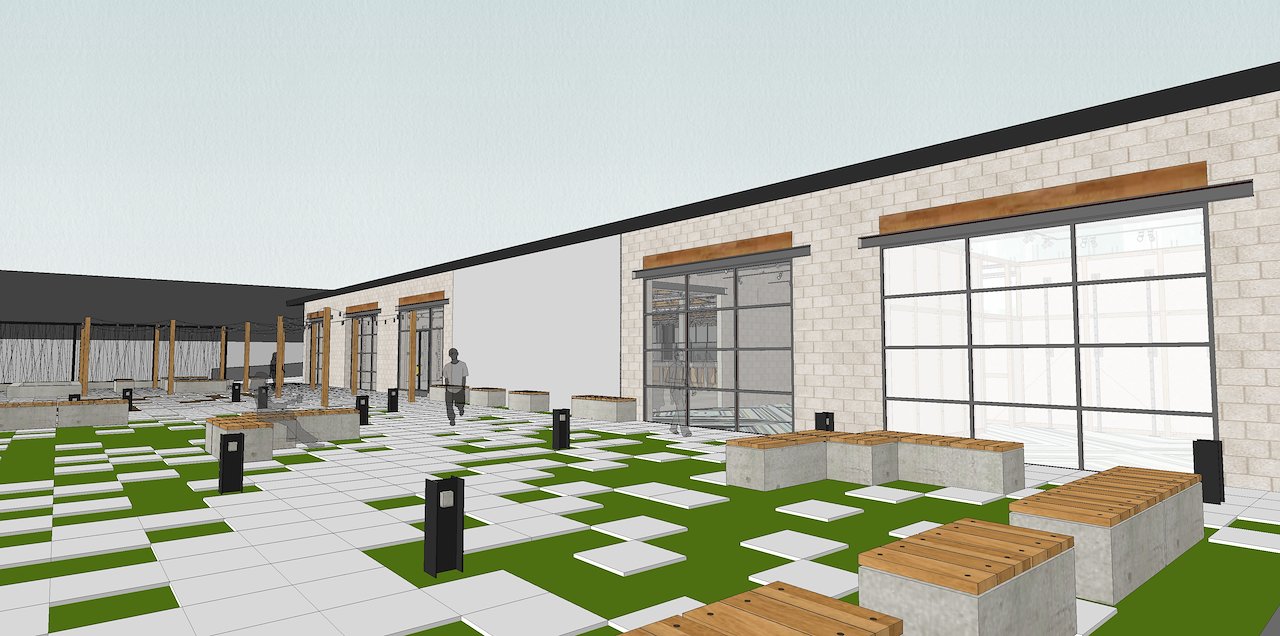 3D rendering shows new operable garage doors on the rear of the building and initial concepts for the exterior courtyard.